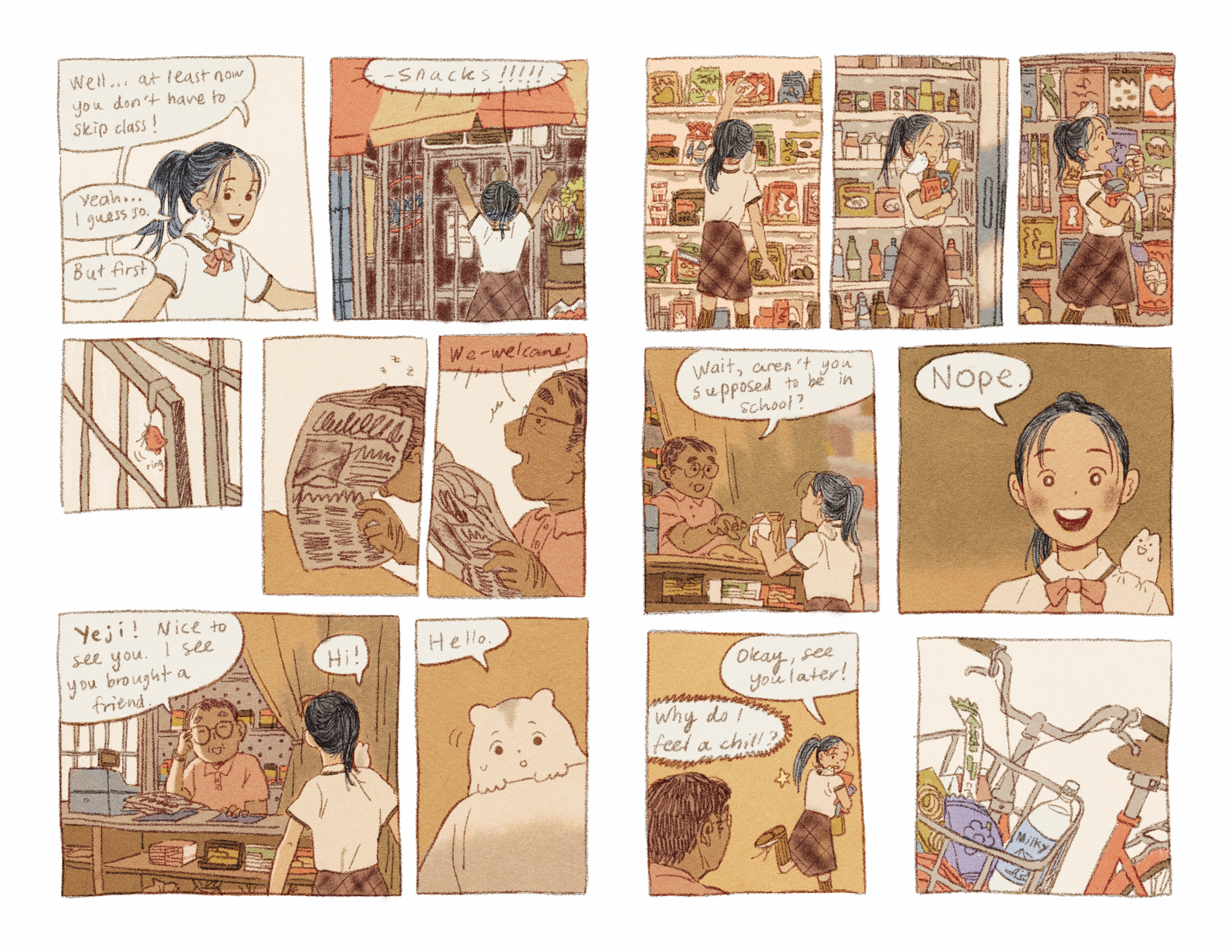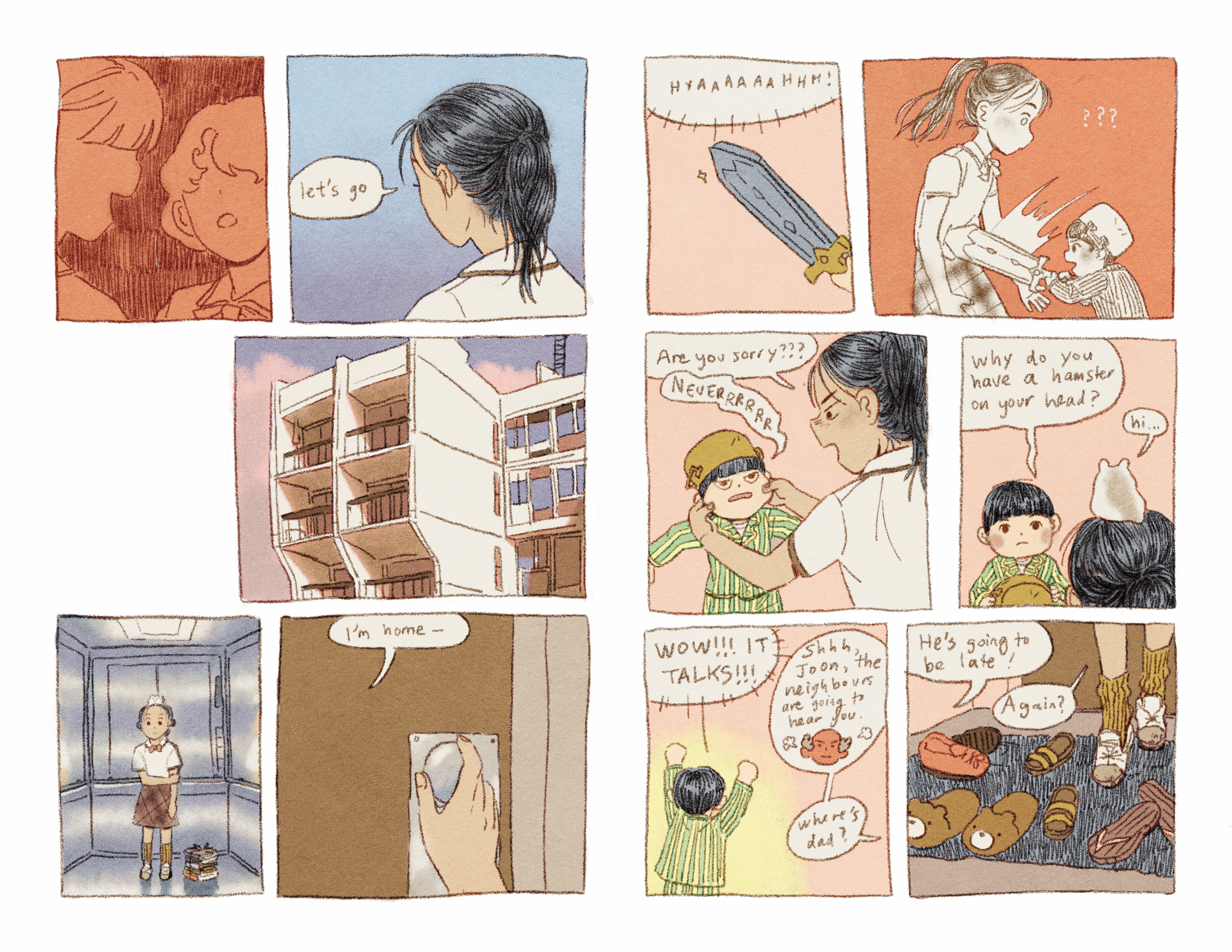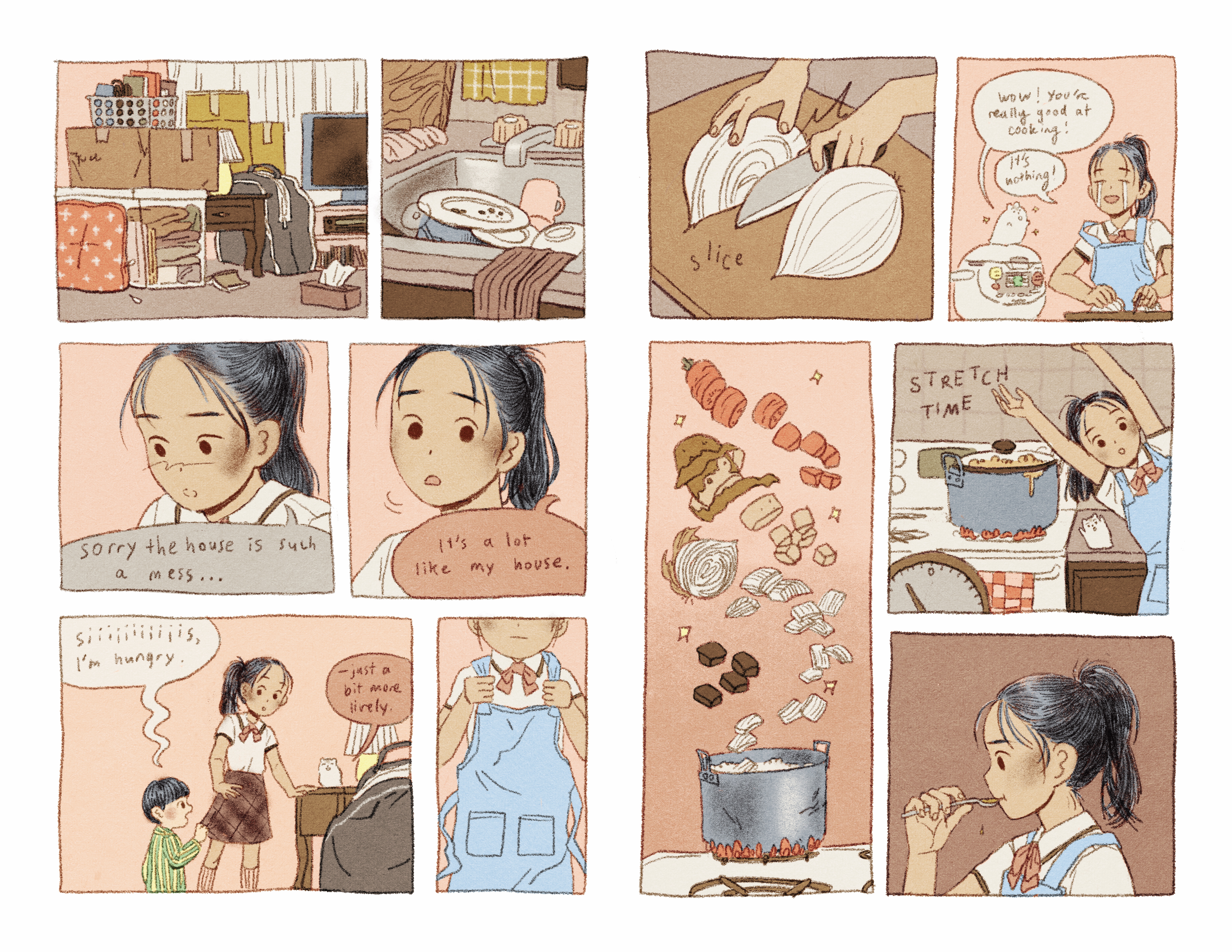 .

FREEWHEELING (2020)
A girl wakes up one day and discovers she is a hamster. Will she ever find a way back to turn human?
A story about growing up when you're feeling small. 32 page excerpt.
On itch.io
.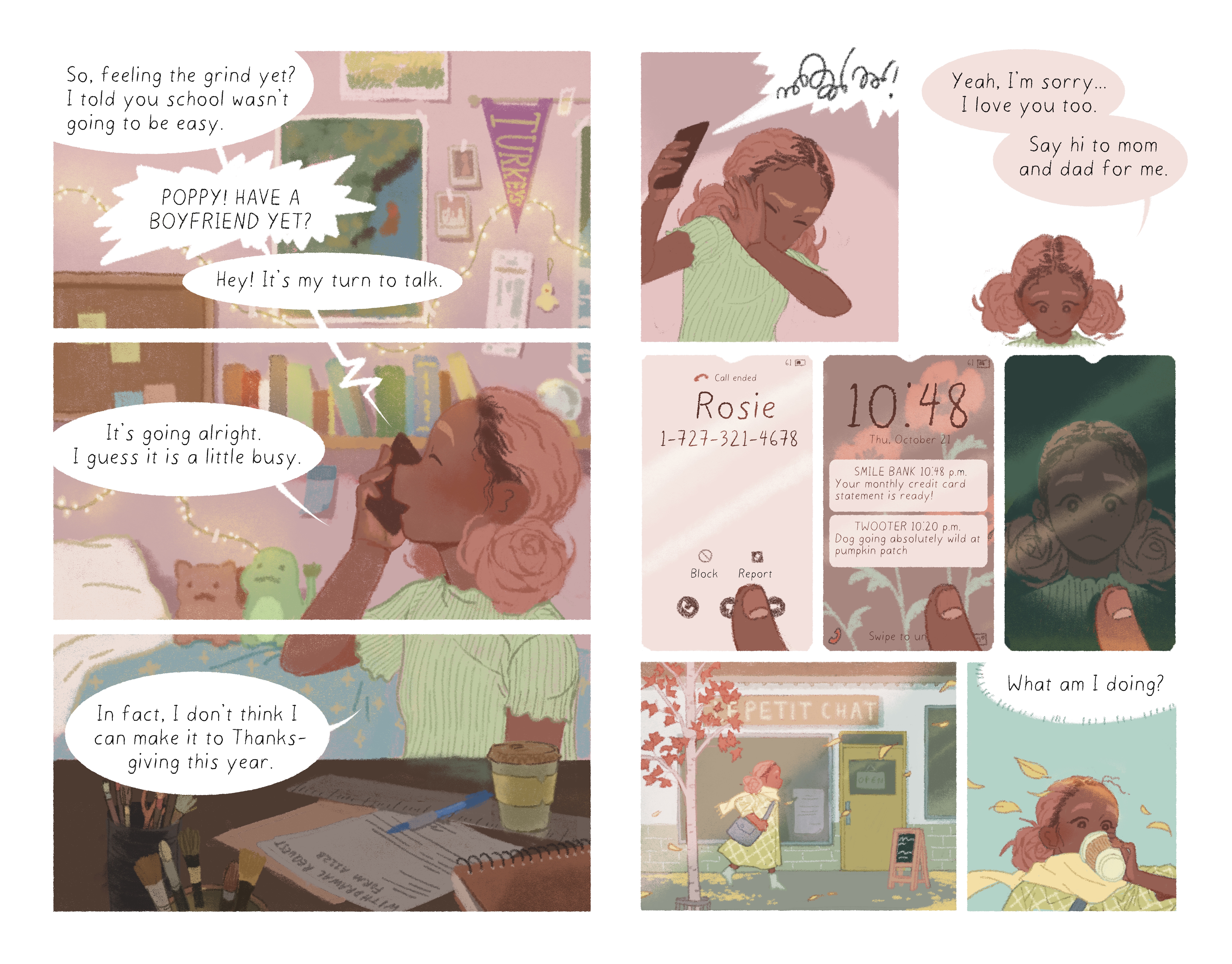 .

THE LANGUAGE OF FLOWERS (2021)

Ran returns to his hometown to take over his mother's flower shop, and begins to understand her for the first time.
A story about the language of flowers, and what speaks louder than words.

Loosely based on my childhood experience of growing up in a flower shop. 22 page excerpt.
...


.
.
.


Copyrighted 2022 by Sarah Whang

Copyrighted 2022 by Sarah Whang